Hire dedicated virtual Assistants Take your business to the next level with Software Pro's highly-skilled, professionally trained virtual assistants
About Us
Professional Software Development & Virtual Assistance Company
Located in the heart of New York, USA, with 5 international offices, Software Pro is among the top software engineering and Virtual Assistance companies in the United States, helping global clients.
Software Pro is the best team of Software Developers, Custom Application Development Experts, UX/UI Specialists, Certified Web Developers and Virtual Assistants. Software Pro has expertise in cloud Application Development, Customer Software Development, Web Development, Customer Support, E-commerce Development, AI/IoT Solutions, Mobile App Development, Artificial Reality (AR) and Virtual Reality Solutions, Business Consultancy from formation to Web Design & Tax Systems, Digitalizing the Organizational Operations with complete Digital Transformation Services & Online and Digital Marketing to help grow businesses online.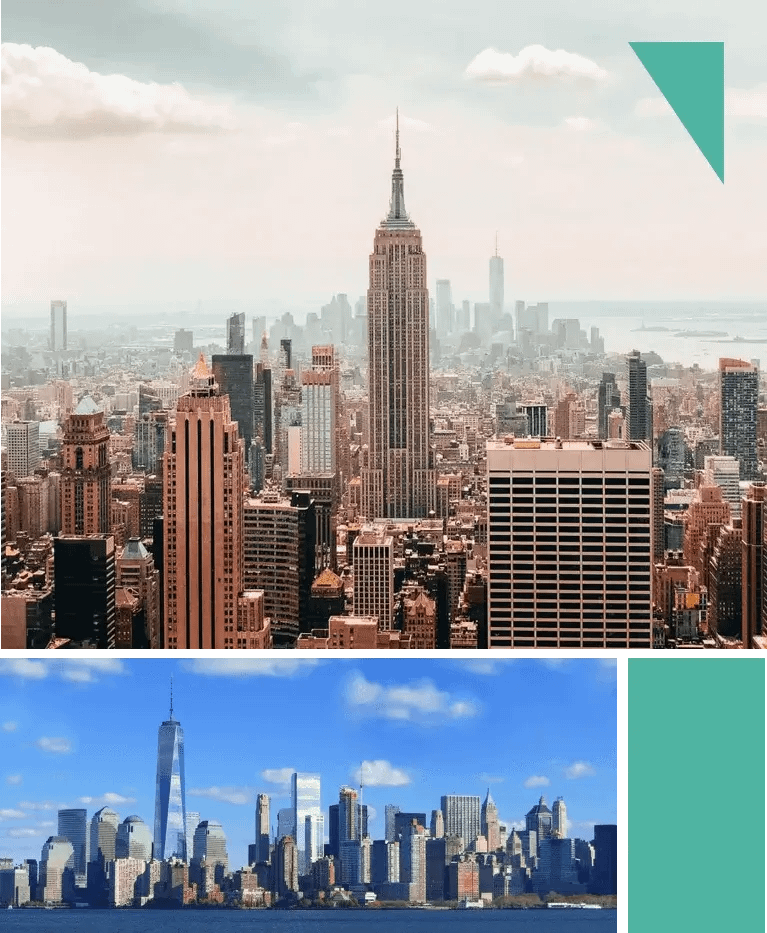 Resources we offer for Virtual Assistance

Online Research

Customer Support

Email Management

Bookkeeping & Accounting

Administrative Assistance

Data Presentation

Executive Assistance

Personal Assistance

Video Editing

Operations Specialist

Community Management

Data Management

Transcription

Medical Billing

Social Tasks

Trucking

Ecommerce management

SaaS management

Web development

Designing

App development

Digital marketing

Business Process Outsourcing

Account Management

Business Development
Auto Zone

Ecommerce

Technology

SaaS

Trucking

Smokings

Solar

Sports

Training & Consultancy

NGOs

Arts & Entertainment

Medicines

Blogs

Commercial Services

Cosmetics

Defence

Education

Electronics

Events

Fashion

Finance

Pets & Animals

Photography

Real Estate

Restaurant

Shoes
Our 3 Tiers
Pricing
Software Pro Offers Full Time, Part Time & Ad-Hoc Hourly Resources
Full Time
160 hours / month
Part Time
80 hours / month
01
Strategy and
requirement
gathering
We conduct meeting and workshops with the client to get their business insights and also their requirements
02
interview
We offer pre-screened individuals that have a client satisfaction rate of 95% or higher
03
Onboarding
Quick client onboarding with as little as two days' notice
04
Scaling & growth
VA starts exceeding clients predetermined benchmarks!
Reviews
What OUR
clients Say
Trusted By
5.0
Joomla Website Development for Digital Marketing Agency
The quality of work was awe-inspiring, as well as the turnaround time in solving issues. Written by: CEO, Zak Jacoby
Custom Software Development for Livestock & Crypto Company
What I found most impressive was their communication and their ability to complete the job quickly. Written by: CEO, Emmanuel Taylor
Shopify Web Dev for Online Farmers Market
They accommodate any tweaks that need to be done on the platform until it is exactly the way we want it. Written by: CEO, Carlo Luciano
Redesign for E-Commerce Tax Services Websites
I'm impressed by their ability to fix anything, explain what they did, and show me ways to update in the future. Written by: CEO, Scott Letourneau
frequently
Asked Questions
What services do you offer as a VA?
We offer a vast variety of services. Some of our top VA services are chat support / customer support, Email Management, basic website maintenance, data entry, customer service, social media management, scheduling, online research, bookkeeping and accounting, data presentation, administrative assistance, executive assistant, personal assistance, video editing, operations specialists, community management, data management, transcription, media billing and social tasks. You can ask for help with any kind of task and we'll make sure that we deliver you what's required.
How do you communicate with clients?
We keep our communication as easy as possible by using the best and most accessible ways such as video conferencing platforms (Google meets and Zoom), email, and by phone as well. For project management we use Basecamp, Slack or Skype. We are also open to using client specified channels/platforms.
How do you ensure client confidentiality?
To us, trust and confidence are the vitals when it comes to dealing with clients. We make sure that the information shared by our clients is safe with us and for that, we always sign a non-disclosure agreement before any contract is started.
How do you handle time zone differences?
We work in the EST, but we are open to adjusting with the client specified timezone
How do you accept payment?
PayPal, bank transfers, credit cards, and other payment options are all acceptable. Before beginning any contract, we will discuss with you and decide the payment method that best suits you.
Do you offer long-term contracts?
Yes, we offer not only long-term contracts which start with minimum 3 months of agreement
How do you screen and hire VAs?
All our potential VA candidates undergo thorough screening and interviewing to make sure they have the training and expertise necessary to offer our clients high-quality support. In order to make sure the VA is a suitable fit for our team, we further check for references and could ask for a trial period.
What is your process for assigning VAs to clients?
When a new customer hires our VA, we evaluate their needs and pair them with a VA who has the knowledge and expertise to serve their business most effectively. We strive to deliver our best to our clients if they have any special requirements or preferences.
How do you handle sick days or other absences?
To make sure that there is always someone available to serve our clients, we have a team of VAs. We can designate another VA to carry out the tasks of the first VA in case of emergency or scheduled leave
Can customers request a specific VA to work with them?
Yes, if a customer has had a positive working relationship with a particular VA in the past, they are welcome to request that VA to work with them again.
Do you offer training for VAs?
Yes, we provide time-to-time training to make sure that our VAs are up-to-date with the abilities and knowledge necessary to offer our clients high-quality support. This could include opportunities for professional development as well as training on new software or systems to keep pace with the modern industry standards
Hire Software Pro As Project Based
Ad-Hoc VenDor Agency
Description
Software Pro remains Principle Employer & Deliver As Per The Requirement From the Client On Per Hour Or Per Resource model
Pros
No Management Hassel Agreed on Deliver Base On Contract Requirments Are Clear
Cons
Comparatively Higher Costs Due To Buffer Less Control &. Visibility As Compared To Your Own Center
Hire Software Pro As Your Own
Delivery Center
Description
90% Foreign Ownership With Local Rep. Requires One Time Setup & Liability for Whole Infrastructure, Inc. Fee While Staff Remains Employee of Client
Pros
Complete Ownership, Better Control, Ability To Scale Easily, & Better Visibility
Cons
More Management Required To Handle Staff Requirements & Monitoring of Staff Reports
Our Delivery Center
Governance Model
Client Sets Strategy, Share Staff Requirements, Functional Evaluation, Approvals, Assign Tasks & Train Resources. Software Pro Acts As An Execution Partner, Responsible For All Admin Areas i.e. Hiring, Payroll, Infra, Foramtion Affairs, & Visibility In 24/7 Cameras Surveilance
Let's Connect
Setup Your Own Tech Delivery Center Offshore
Software Pro Can Provide Access To Key roles Within Each Critical Pillar Of the Delivery Center To Ensure Smooth Setup
Clients Are Supported By Experienced Consultants In Setting Up The Transformation, Ensuring Change Management Is Smooth
Corporate

Software Pro Can Support Offshore Business Formation & Tax Consulting. 100% Compliant To Local Laws & Filing Requirements

Admin

Complete Admin Setup That Includes Recruitment Specialist, Admin Control, HR Culture, Equipment Sourcing, & Smooth Connectivity

Functional

Ensure Availability Of Local Tech Resouces, i.e. Software Engineers, Coders, UX Designers & Back Office Staff With Compliance On System Usage

Project Management

Software Pro Closely Work with Client To Ensure Team Coordination, Scrum Meetings, And Deadlines To Go Smooth Along With Project Management Systems Implementations
The Best Virtual
Assistance
COPC and Six Sigma certified team to commence workshop/s with client's relevant teams to assess the current structures of the organization / department and then run a Six Sigma workshop to propose back office solutions and setups alongwith help in physical setups
Our Experts
Our experts can help setup medium and large back office setups
Cost Saving
Guaranteed more than 50% cost saving for outsourced region
COPC
Operations performed inside client time zone by skilled COPC, Six Sigma, digital certified teams
KPI Reporting
High quality processes, KPIs. SLAs, reporting
Customer Support
Typical for outsourcing accounting, medical billing, customer services, call center, data entry and verification units